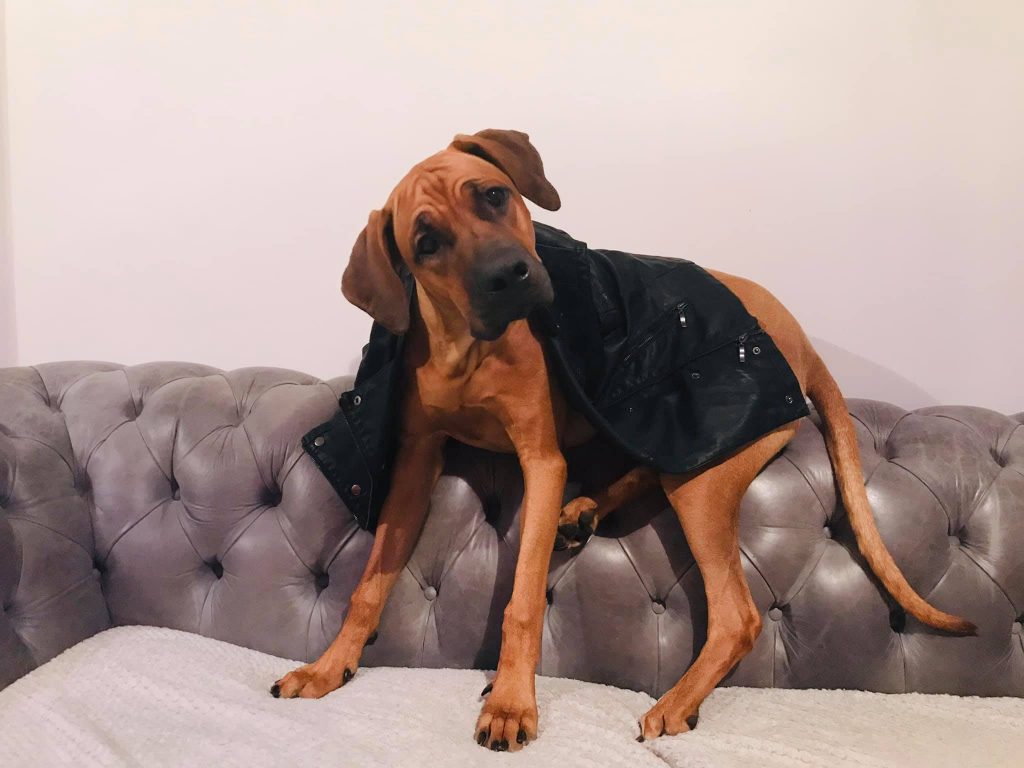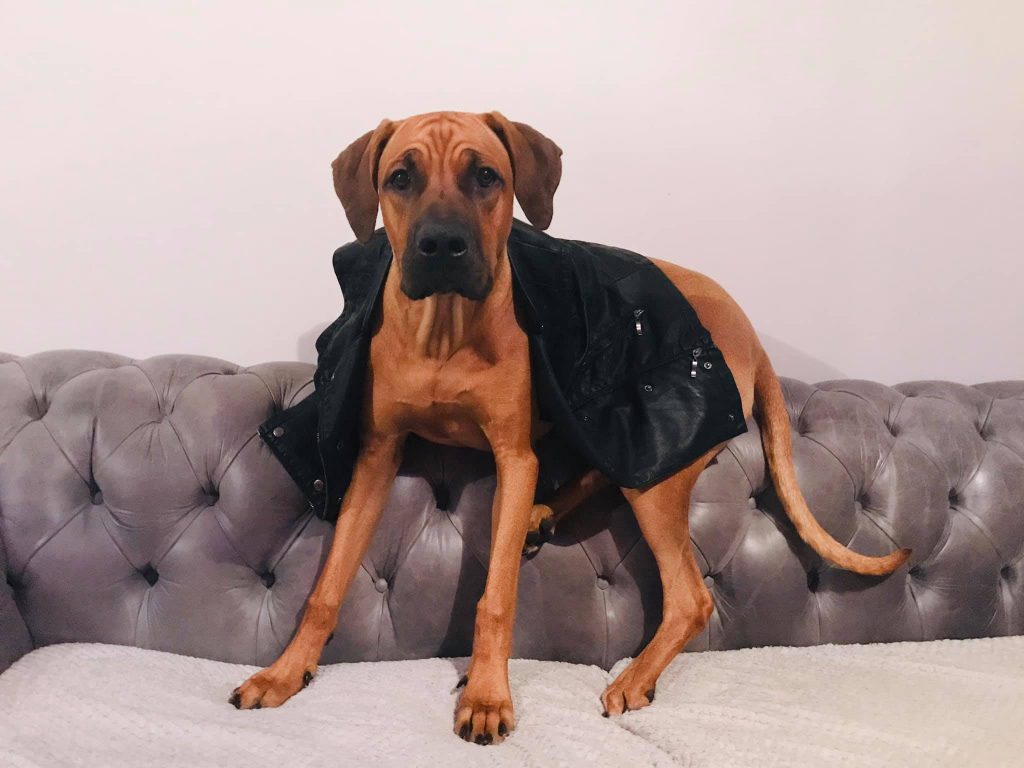 Well, we started this about 6 years ago now with our very first Charity Video, when Queen (yes, literally the real rock band!!!) gave us permission to use "You're My Best Friend" to create a charity video.  It went down so well, we tried again a couple of years later and came up with "(I'm Gunna Be) – 500 Miles" by the Proclaimers.  This time, we all had a slightly better idea of what we were doing so it turned out GREAT!  (here's the link to that one in case you never saw it.  Just click the following link:-      Proclaimers Charity Video     )

Now then, 3rd time lucky!  Do you want to be in the 2019 Charity Video for Ridgeback Rescue? This year we are covering "I Believe in a Thing Called Love" by the Darkness and we have been fortunate enough to have a track performed just for us by THE BARKNESS.  The lads have done a sterling job and we sincerely hope you will get into the spirit of this truly classic rock song.
So, what do you have to do?  Well, simply click on the link to donate £5 to book your place in the video line up.
(Click this link:-    Be In The Video)  
Remember to write in the comment field that your donation is for THE BARKNESS so we know you're on our list AND leave a contact email so we can send you the link to the clip with your full instructions.
When we receive your donation you will be sent a link to the actual video track that has all of the lyrics on so you'll know exactly what you're singing.  Everybody who participates will be given an individual part of the track either to perform to (by lip synching) or by simply rocking out, displaying their best inner Rock God! The more spandex, leather, shades and air-guitar the better.
The idea is that you will be singing to your Ridgeback and hopefully, as much as possible, enacting the lyrics too, but don't worry because full instructions will be sent to you when you donate.
YOU DO NOT HAVE TO BE ABLE TO SING!  When you send in your clips, we will mute ALL the sound from them and nobody else but the producer will  hear anything at all so please don't worry about how you sound.
Please help us in creating the most fun charity video … it immortalises your dog for all time and is something you will never forget xx